Improved Hawaiian Spirulina with Higher Levels of Carotenoids and Nutrients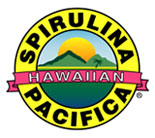 Hawaiian Spirulina from Cyanotech has always been known as the best quality Spirulina in the world with the highest levels of carotenoids and nutrients. This is important because the nutrients in Spirulina, particularly the carotenoids, are what give Spirulina its benefits in animal nutrition and aquaculture.
Through extensive research & development, Cyanotech is very happy to announce that our nutrient levels are now significantly higher than ever before. For example, our old Feed Grade Specifications guarantee 1500 mg of total carotenoids per kg. We can now guarantee 3X the level of carotenoids, or 4500 mg/kg. Improvements in other nutrient levels are also very impressive. On average, the key nutrients in Hawaiian Spirulina are 2X to 5X stronger than other brands. Along with these improvements in nutritional quality, we have also dramatically improved our production capacity, so we'll be able to supply the animal nutrition and aquaculture industries with the best product as well as the best possible service.
Sainhall Nutrihealth is the exclusive distributor for Cyanotech Corporation for the South East Asia region.
Spiruline is marketed as STAZEN Hawaiian Spirulina Pacifica in ASIAN region.