Hawaiian Spirulina is Far Superior Nutritionally
than Competing Brands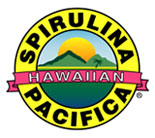 Last month we announced that through aggressive R&D, we had made tremendous improvements in the nutrient levels in our Hawaiian Spirulina Pacifica. The world's best Spirulina is now even better. So we put our product to the test in two different independent labs against the #2 and #3 brands of Spirulina. The results are astounding: Hawaiian Spirulina leads the next best brands by an average of over 100% in levels of key nutrients.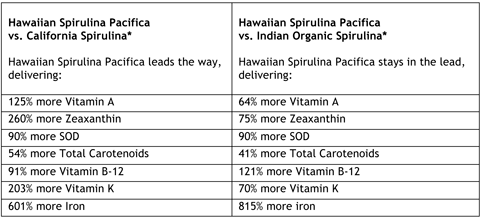 If you're already using Hawaiian Spirulina, be sure to announce to your customers that they're now getting more nutrition for their money than ever. And if you're not using Hawaiian Spirulina yet, please call us today to discuss product development ideas.